To apply for a place on our Centre for Advanced Training Programme or our Associate Programme you will need to complete the full application process as outlined here. The information below provides further information on how to complete the process.
The last date for submissions is Friday 12 March 2021.  
We would appreciate you submitting your applications as soon as possible to help our Academy Staff process the number of videos we receive. 
Eligibility 
To be eligible for the Associate Programme, you need to be going into academic years 5 - 11 in September 2021. 
To be eligible for the Centre of Advanced Training Programme, you need to be going into academic years 6 - 11 in September 2021. 
Which video should I record and send to you?  
If you are going into year 5, 6 or 7 at school in September 2021 please submit our 9 - 11 video 
If you are going into year 8, 9, 10 or 11 at school in September 2021 please submit our 12 - 15 video 
Please note that if you are outside these school year groups, unfortunately you are not eligible to audition this year. 
How do I access the video? 
Both videos are available within the application. This is located in the top paragraph of the form. 
Video Safety 
Please read our safety disclaimer before participating in our audition video. 
What if I can't do everything? 
Don't worry if you find parts of the video challenging. Please show us your best attempt, safely dancing the steps you know and enjoy the class. 
How should I record my video? 
You can use any device to record your video such as a laptop, tablet, or mobile phone. Make sure that we can see your whole body including your feet so that we can make a proper assessment.  
You can watch Nic's demonstration and then ask a parent or guardian to record you dancing. You can record yourself dancing along with our video footage and music in the background or use your own music; the choice is yours. 
Remember you can watch and practice as many times as you like before you record yourself. 
We do not expect you to film your footage from a studio and appreciate that you may not have much space. As long as we can see your whole self and you can dance as full out as possible so we can see your technique and facility, that's all we need.  
What should I wear? 
Please wear what you would usually wear to your ballet class. If you do not have dance wear, please use your P.E kit. 
What do I do after I have recorded my video? 
Please upload your class work as one video to a platform such as Google drive, You Tube, Drop Box, Vimeo. Our application form will ask for the link to view your video. Please check your privacy settings are set so that we can view it. 
When will I find out if I have been successful in my application? 
We will contact you to let you know the outcome of your audition once we have processed your application. This year we will begin processing applications prior to the closing date once they have been submitted. We ask that if you are applying for the CAT programme you submit your application as soon as possible so that we can offer one of our earlier recall dates. Please note that due to the number of submissions we will receive, this year outcomes may be given on different dates. You will only be invited to one of the recall dates for the programme you have applied for and will not need to attend them all.
What happens next? 
If you are successful in your video audition, we may invite you to a small live final audition which will be held at Northern Ballet in line with up-to-date government guidelines in a Covid secure environment. Live finals will be held on different days with a maximum of 10 dancers in each class.  
Prospective final audition dates are:  
CAT Final Auditions 2021
Saturday 13 March
Sunday 21 March
Sunday 28 March 
Sunday 18 April
Sunday 25 April 
Associate Final Auditions 2021
Sunday 18 April
Sunday 25 April
The final auditions will be dependent on the Covid restrictions in place at the time. These may be moved online or delayed if necessary. 
Feedback 
Due to the amount of applications we receive, please note that we are unable to give feedback. 
Application form problems 
If you have problems with your application form, please contact academy@northernballet.com
More about our training programmes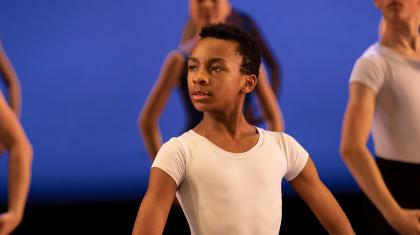 We are the only Centre for Advanced Training (CAT) in classical ballet in the UK, equipping students aged 10-16 with skills to progress onto professional vocational dance training.
Read more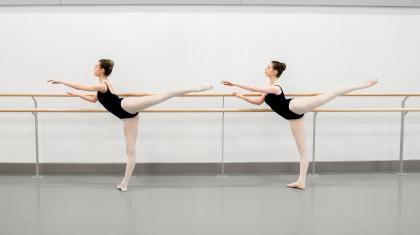 The Associate programme enhances the training of many excellent dance schools in the north, offering weekly classes in facilities used by Northern Ballet's professional dancers.
Read more