The Northern Ballet Archive tells the story of the Company's development from foundation in 1969 to the present day.
About the Archive
Our Archive comprises organisational and personal collections, from posters to pointe shoes, and programmes to production bibles. It covers more than 200 productions in our stage and screen repertoire.
Some of the collection strengths and highlights are:
Communications: Photographs, press scrapbooks and other publicity material; audio-visual recordings; cast sheets
Governance: Board of Directors minutes from 1969-present
We also have records relating to:
Company & Stage Management
Music
Wardrobe
Academy
Learning
Development
Estates
We are partway through an exciting project to develop our archive (through preservation, cataloguing and digitisation) and make it more accessible. We are gradually making our digitised collections available via Google Arts & Culture and eventually will transfer some of the archive to Leeds University Library Special Collections for long-term preservation and wider public access.
The collections are a rich resource for educators, dance artists and dance fans and have untapped research potential, for instance, those interested in how a regional dance company developed from humble beginnings to commanding centre stage in Leeds' international dance scene.
Contact & Access
Please direct enquiries about our archives to:
Archive & Records Manager
archive@northernballet.com
+44 (0)113 220 8000
Please get in touch to find out more about our research, copying and digitisation services.
Some of the collection is not yet accessible to (external) researchers and the public, for instance material which contains sensitive personal information about individuals and is restricted under the Data Protection Act (2018). Please get in touch for more information.
More about Northern Ballet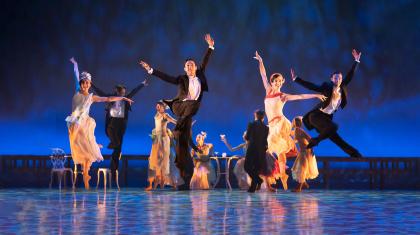 One of the world's leading ballet companies. Based in Leeds, UK, we tour the UK with our unique brand of dance storytelling, on a mission to make ballet accessible to everyone.
Read more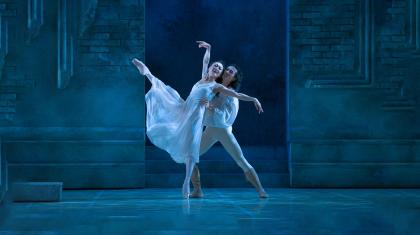 Northern Ballet was set up in 1969 and has since grown to become one of the best-loved dance companies in the world.
Read more
Header image: A Christmas Carol, 2009, dancers Hironao Takahashi and Darren Goldsmith. Photo Bill Cooper.