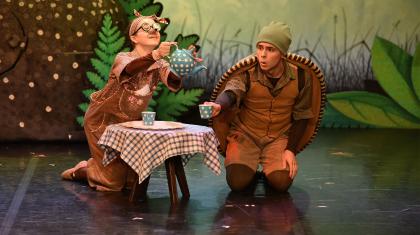 Tortoise
He is slow and steady, never to be rushed but very determined. He is best friends with Molly the Mole and doesn't like to see her, or anyone else, teased.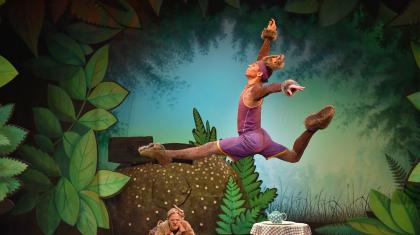 Hare
Champion runner and very competitive. Hare loves to win everything he does, and thinks he can beat Tortoise in a race without even trying very hard.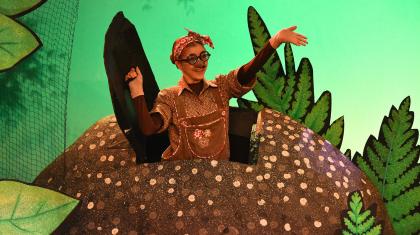 Molly the Mole
She can't see very well without her glasses on. She's best friends with Tortoise and encourages him to be the best he can be.
The Bunnies
They love cheerleading and like to show off their best moves while supporting the racers.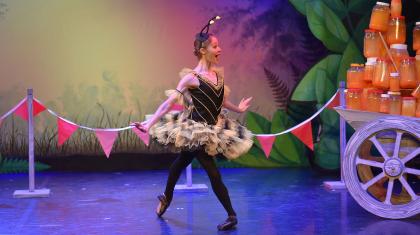 Bumble Bee
She is very proud of her delicious honey and would like everyone to taste how good it is.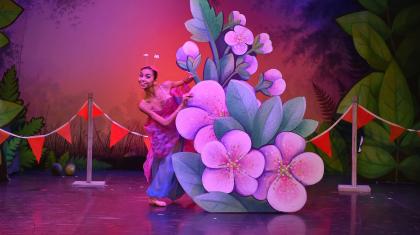 Butterfly
Beautiful and graceful, she enjoys fluttering around flowers and doesn't like to be distracted.
Harold the Hare
He likes to race and would love to win. Sometimes he tries too hard because he wants to be the best
Squirrel
He is athletic and playful, and loves throwing acorns around.
Photos taken by Brian Slater.