Ballet is back for 2021 with this exciting compilation of world-class dance from Northern Ballet.
Look back on the ups and downs of lockdown 2020 with Kenneth Tindall's new work States of Mind and experience raw emotion in Amaury Lebrun's For An Instant where the dancers portray fleeting moments from our lives.
You'll also enjoy excerpts from Jonathan Watkins' 1984 and Cathy Marston's Jane Eyre and audience favourite Little Monsters by Demis Volpi set to music by Elvis Presley.
Northern Ballet returns with their signature talent and vitality.
Be a part of it.
Also available to book: Dangerous Liaisons at Salford The Lowry from Thu 6 - Sat 8 May
David Nixon OBE's tantalising adaptation of the scandalous novel returns to the stage.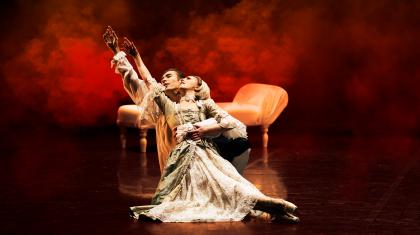 David Nixon's Dangerous Liaisons ballet tells a story of sexual power, depravity, cruelty and deceit in 18th century France.
Read more
More from Northern Ballet